LadyJane
Domina of passion
Welcome to my world!
Give me your hand and patiently have a look at my small site, as we surely get to know us soon!
I am Mistress by desire. I made from my private passion my profession, after so many people asked me to experience it with me.
BUT: I am not that woman, who realise it in a studio with constantly changing visitors, but rather like to take my time for you!
My bizarre world !!
On my farm many things happen, which don't happen in normal daily life…
And while the summer season life happens outdoors…
in the garden,
out at field,
on the acre,
on the dungheap,
in the mudflat
or in the barn
If you like to, you're getting to know my world, which is a little different than all that you know! I greet you at eye level and will see in the eyes of our personal connoisseurs.
First I ask your inclinations, your longings, but also your taboos. Many newcomers are already with me and I have had a great experience.
You know, I have joy, I think to take my hand and show you my world!
Let yourself be seduced, lead and show me your devote and / or masochistic vein!
In the similarity with me, we can experience many other types of games that you have in your favorite games. Because I know that you trust me.
I give you back the confidence that is dear to you. I hold you when you fall, when you go down on your knees and I bring you a line!
Starting from 1 hour to a long-term education, you will be spoiled with me!
If you like to, you're getting to know my world, which is a little different than all that you know! I greet you at eye level and will see in the eyes of our personal connoisseurs.
First I ask your inclinations, your longings, but also your taboos. Many newcomers are already with me and I have had a great experience.
You know, I have joy, I think to take my hand and show you my world!
Let yourself be seduced, lead and show me your devote and / or masochistic vein!
In the similarity with me, we can experience many other types of games that you have in your favorite games. Because I know that you trust me.
I give you back the confidence that is dear to you. I hold you when you fall, when you go down on your knees and I bring you a line!
Starting from 1 hour to a long-term education, you will be spoiled with me!
mutual respect!!!
Each person comes at eye level! And this means to play the appointed game, of course I play with your boundaries, but never with your "no-go"!!!
Because only a satisfied customer will visit me again – and that is my aim!
And so I expect of you, that you inform me if you have physical disabilities or handicaps. Even here, you will come back only if you leave my house without prejudice!
For years I have my passion, fall victim to corset: The absolutely feminine clothing for me! I've got to know when my opponents were "confused" by my look and I use the feminine power!
Years later on the passion for latex came: the possibility of latex remodeling my body was the drive to get more custom-made clothing!
And here again it was the devotion of the men who made my heart beat faster. A willingness to endure my sadism, to be delivered to me, to see the bright eyes of my victim, who gives himself to me, strengthen me daily in this: I have found myself, my joy, my appeal!
Only one thing you should set up: I am pleased to laugh! I enjoy it, amuse me about you and if you make me laugh, it will not stop me from humiliate you, to dominate, to humble!
Visit the Farm in the real lonelyness of Dithmarschen (Northwest in Germany)! Here you'll meet me: The unique fetishist and sadist, whose favourite is the pizzle! As soon you hear my inimitable voice, and are addicted to my femaleness, you need to see me!!!
practices
I only offer things, which I control absolutely:
You like it, once I feel with my index finger, with the middle finger then massage your prostate? Of course I can also play with different vibrators and dildos. With an A***l screw I can expand you and of course I can offer you my complete hand or both. For the f***ting is also my foot available.

Everything is possible, nothing is neccesary!

refer to online education

refer to faces***ing

and of course also with gloves or with foil

I know that I can bewitch with my voice. That you are seduced by the sound and my timbre. If you are animated with cultivated language, it can also degenerate into an insult and humiliation, where the art of language also simply mutates into the gutter language!

You like the spit? Pleasure, I offer it. Specially if I see, how you yearn for it… you'll get it!

Physical exercise for men who have not done sports for a long time.

I like to give you the English classic education. Elegant in a corset, with nicely stockinged legs, you see the slit of the skirt reveals: there are stockings on garters … you'll be able to see a little bit of skin.

You like being over the knee and just being treated with the palm of your hand on your butt? Or do you prefer to be caressed with cane or carpet beater? You should experience a kind of teaching … as you have missed it in the past!

You know, I'm an approachable woman who likes to use the men. And so you are completely fixated and can not move. If I get so close to you that you get the impression that there's nothing else, then I'll get a lot closer to you.

And if you do not really care about me, then I'll sit on your face. You will only breathe me when I feel like you still have air. The brea***reduction is my physical game with you, which I also like to play with my breasts!

You have the desire to be made up as a woman? No problem! I can make you up as a ridiculous creature, or if you have your own clothes and especially shoes, I will gladly guide you how to behave, settle, give, walk and talk as a woman!

The classic way of a***l humiliation I give you! Yes, the ginger comes to me not only in everyday life in a tea or in the food … but also you can take him.

And since only ginger would be boring in the long run, there are other wonderful things that you can be surprised about.

Yes, you can also caress my bare or stockinged feet, not only feel the heels … on special request I can offer you it also very fragrant.

However, it takes a little preparation as I keep my feet fresh. But if I wear them for a long time in rubber boots, they also get a certain flavor that you certainly like in your face

Yes, there are different ones: I have magnifying, penetrating, vibrating …

I can only say that I have a large number of canes and specially made "batons" that will show you how my music plays.
I like to laugh and like to make you laugh with my well trained fingers, like to your limits.

You have a goal? If you want to be an object, an animal, a prisoner. You are welcome!

If you see me in my skin-tight second skin, you'll beg for me to touch me! My latex passion in bespoke clothing!

You'll pick up the scent of shiny latex, admire my curves in that material, and see the light reflect on it … and if you want to slip into latex yourself, then I have something for you too.

Wrong, it's my champagne and not profane sparkling and it can refine your useless body, or you may even like to pick it up from the source!

Only if I am sure that you will tolerate it, you will get to know him.

My hand in your face … caresses, dances, represents rhythms

EMail-Education … nice and embarrassing, unpleasant and creative ideas I put to you! You will just indulge in my passion and you will receive your reward. Or BM!

Imaginative design, and ideas on how to drive you crazy. Depending on the agreement of the virtual, up to real implementations! Talk to me! You also like a remote-controlled computer … yes, you can have that and many other things

To be driven naked through the garden, to be at the mercy of me in the stables and to always see the pleasant touch of me as a caress, that's what you need

refer to english education

I am your supervisor, your mo***er, your teacher … whatever you dreamed of. I'll judge you the way you need it and give you some lessons.

I love the game with the borders and especially with yours. you decide on your own whether you must and want to stay free of traces, or how long they last. Accordingly, you will get my "petting" by hand or well dosed and targeted applied a little more sustainable!

refer to machines and a***l

refer to online education

You can also call me. You like verbally humiliated by me? The education and instruction you can also get on the phone. Just call me personally: 09005 104 60 2205 (1,99 € / Min. from Germany landline. Mobile much higher tarifs)

You would love to see me barefoot on your face, on your chest, in the stomach or on the back, or would you rather like my heels that feel more uncomfortable?

refer to feminization

Contact me and we'll discuss where you'll be with. Whether with my personal provider, or a messenger, we then decide!
The special feature is that we are undisturbed and neither pleasure nor other scre..s are heard!
In this place of passion you can really experience it in peace and joy!
The old house itself has enough space due to its size and design, where you can have fun. So be it in the kitchen, in the hallway, in the attic or wherever! The stables can be used seasonally.
Or, of course, you can also indulge in nature in the garden … with nettles, thistles, chestnuts, pasture stream … or a rope, on a tree, or just on the grass!
My taboos: children, animals, KV, Vomit / Roman shower and permanent damage!
Any questions? Then ask!
My farm is primarily a residential house, but a little more than "normal" provides:
I play in the kitchen, on the upper floor, in a game room in the attic and in the garden and the stables, if they won't be used for any other purpose!
These are just a few photographs, which you'll enjoy…
reports
What shall all my beautiful words, if my visitors can say it better:
used - Susi TV
We quickly got into conversation and my fears and worries were suddenly gone, by Lady Jane. She had a calm and serenity as if we had known each other for some time. […]
It was a very nice feeling as the Lady Jane played on my body and also on my co*** and just used me as she wanted.
Time went by way too fast, but it was very nice as well as I had imagined for the first time, it was perfect for me.
My first time with Lady Jane

It was on a Friday, when I had made an appointment with Lady Jane.
She gave me an evening before the directions and I then made my way to her. Punctually, as Lady Jane had written, I was there with her. She sat outside in the garden and smoked one, I got out of my car and we greeted us, I sat down to her and smoked one. I looked closely at her and i liked she a lot.

We came into conversation quickly, and my fears and worries were suddenly gone, by Lady Jane Had a peace and serenity as if we had known each other longer. Then she said, "so now want to start with you" – we went upstairs where the rooms were and then went to the play room.

Then Lady Jane said I should undress and then I do as well and dressed as I wanted as TV girls.

We had talked about a name, I said yes but it did not immediately, because I was busy to attract myself and at the same time wanted to look everywhere. And from now on, I am the Susi at Lady Jane
I was done with everything, where Lady Jane came up to me and put on a bondage – it was a very nice feeling of Lady Jane now to be exposed.

Then I was to lie down on the couch and then it was very nice to give myself and so shipped and tied to the arms and feet of Lady Jane to be used to and this can do you very well. It was a very nice feeling as Lady Jane played on my body and also simply used to my co*** and me as she wanted.

The time went way too fast, but it was very nice as I had imagined the first time, it was perfect for me. In the end, we made another discussion, it was very nice and pleasant for us both.

And what I realized is that Lady Jane is perfect and I have found my mistress, who makes me gradually to the TV Susi.

Can you only say one thing goes to her in and lives what you want, without what fears or concerns and makes it and does not wait as I 2.5 years with it.

Thank you very much Lady Jane,

yours TV Susi
squeezed - biker in latex
Right away, it was an awesome experience. Unfortunately, it was something in the sign that I was not quite so comfortable, but it minimizes that only minimally. On the one hand, then it was enough, on the other hand, there is curiosity now, what could come there, if it would be longer. […]
What was so important to me, they are like that, they do not play, which one otherwise experiences so often. In addition, the weather also fit so well, nice sweat of rubber slave. […]
Dear Lady Jane,

now but a few days have passed, until I come to a common date to reflect something. DC first, it was a brilliant experience. Unfortunately, there was indeed something in the character that I did not feel quite as well, but it detracts from the minimal.

On the one hand it was enough then, on the other hand there is now also the curiosity, what could come if it were longer. What was very pleasant for me, it was the normal, the reduced NOT from the sexual experience. What I could imagine. A more intensive use of the gas mask, a more intensive physical activity ("Sport", work ….).

In some situations a little more physical closeness, nothing sexual, should not necessary to be mentioned. It was a completely different experience of rubber, it is something that makes me any other recent studio visit, appear in a different light, it was here pure fetish, being in rubber, which I love so much (but admit until now have seen anything yet in it again).

What was so important to me there, you are so, you do not play what one indeed so often experienced. In addition, the weather was so to beautiful one sweats as rubber slave.

In the foreseeable future, nothing is planned right now, but I'm so excited, I can imagine because … MORE me. Wherein the on longer then relates more easily to feel what it is like to live … rubber. as a matter of course … you were so conveys, in a great atmosphere, a great location. Since we know each other, I could now imagine that I already "must" arrive gummed … how I should practice it is the not be of concern.

Thank you again for the beautiful hours.

Cyclists G
beat up - visitors from Baden-Württemberg
You know, it was just fitting that you drove me to surrender or let me into it. Intuitively, it was my longing to be able to live this devotion. It was what I needed. The confirmation that I can just let myself down and that I can still give very deep feelings. […]
I believe that your defining style has met my desire in a wonderful way.
To be honest, an almost astonishing masterpiece. Felt from the intensity of the pain I would have expected stronger marks but in terms of marks it would have been no problem for me with more "colourful" marks. And yet the intensity of pain was absolutely high enough in terms of demanded willpower.

That nearly sounds like a paradoxon. The intensity ogf pain was so strong that I wouldn't beg for more even a few days later. It was really touching the limits, much harder to endure than the marks can suppose. And this was really special. How often in the past I thought – gifted with heavy marks – "well, if the marks wouldn't have been so bad I could have endured even harder." And exactly this feeling doesn't apply this time.

I've been thinking about that again and again, sometimes en passant and sometimes very intense. You know, it was just incredibly fitting that you have driven me into total devotion or just admitted it.

Intuitively it was my burning desire to live and to experience deep devotion. It was exactly what I needed. The confirmation that I still can let go, that I am able to fall down into your responsibility and to feel my ability to still giving very deep feelings. Fight – or interrogation, it wouldn't have fitted at all.

Even if you really live these roles, get lost in them – it's still a role play, a facade, as we all build and live daily. As you said – I am not really able to lie. Only complete devotion makes me feel naked, reduced to what I really am. Only in deep devotion any kind of facade, calculating and theatrical acting is (at least almost?) cut off.

Even shouting wouldn't have been fitting to the situation. The need to suffer in silence, letting the pain deep down inside myself – while I was trapped in your eyes – draw myself towards absolute devotion.

Crying means to rage oneself out, it is a catalyst for the pain, it can be liberating but it just distracts from the essentials. Suffering quiet, having to show self-control, forcing oneself to accept the mental bondage intensified the devotion enormously.

But at the same time it also inhibits the fighting spirit. I think that your dominant nature and determinant behaviour really matched in a fantastic way to my deepest desires.
beaten - flagellant oli
On the phone already enchanted her voice that was very expressive and coherent, […] picked up by Lady Jane personally a really great appearance […] Then it started and she led me into a room like painting. Great equipment, great equipment. […]
Now she let 100 hard greetings patter on my ass and thighs, I only heard the angels singing, […]
This lady is super nice and insane in the pre and post talk, takes a lot of time and is very attentive. During the session, however, she lets out her sadism, and then you feel it with full force.
Here's my experience report from flogging in November 2010 known as the divine Corset Goddess Lady Jane!

Now it was so the time and had after many previous emails now Lady Jane on the phone. I told her that I was on the way to Hamburg, and would like to book a session. On the phone I was already enchanted her voice very expressive and harmonic, I called her once again to tell her about my tastes and the deadline for 5 p.m.. I told her about my favour to a hard cane treatment with marked trails and would like to receive her Golden Shower.

On the phone she told me already, she do not hope that I'm a wimp, because they had sufficiently, and they wanted to again let off steam. I said only that it can come down on me really hard.

Thus, the deadline was confirmed and I was full of anticipation. Once in Hamburg, I took a taxi and off we went to beautiful Schleswig Holstein to the paradise of pleasure. Arrived at noon I watched for about the beautiful area, and prepared myself for the session!

Just in time at 5 p.m. I met by Lady Jane personally a really great appearance sitting next to me and we drove to her home that is a beautiful, secluded farm, and then we went into the kitchen to the so-called preliminary. Because I once again expressed my wishes and she told me that she is a sadist who loves to punish hard.

You could see a smile in your face. I was pretty hot because I had already been experiencing a lot of punishments, but with her I wanted it really hard with clear traces. Then it went off and they led me into a room like drawn. A great facilities, great equipment.

Then she took her collection of canes, wow, that was really at its best. But one she mentioned specifically, they called him the evil. It was a pizzle. Where she noted with a grin on his face, which concluded with the full force is used, they called him the Cruel. She was right.

Now it was time and I was lying on a couch with a straw bale, which replaces the spanking bench really one to one! Since I had the desire times to be filmed during a punishment I met Lady Jane's desire very much and brought it into position!

First they hit me with the hot hand and a paddle, but then came the first peeled already used. Already the first shots were me feel your strong, sadistic handwriting. Full solid there was in the first two rounds yet, but then she said the 3 pass, it would now really open the throttle and pull full of the unpeeled. Now let her always hard blows raining 100 on my ass and legs, I heard only the angels sing, but she let the cool completely and increased the intensity and the number of strokes.

970 shots I got to feel and after they had beaten me to a pulp, it proceeded to the final round to start. This should be as beautiful as they said are the most cruel. After 5 minutes of recovery time for my ass full of anticipation they came to tell me now to use the pizzle hard and cruel to beat my ass.

No idea how many shots were there I was in any case only a battered piece of meat she punishes now really hard. Thus, the session was finished and I had quite a pain getting up and a beautifully streaked ass. She was very pleased with this first session and told me that I was still room for improvement and they could even let loose and based on our next date is already looking forward to. Pee there was no more, as time was short. If, however, involved the next time. Then treated well and the next day showed me Lady Jane still a little bit of the beautiful state of Schleswig Holstein and at noon we went back to Hamburg!

My conclusion: This lady is super nice pre and post-performance and incredibly attractive, takes a lot of time and is very attentive. During the session but they can get out your sadism, and then you get to feel the full impact.

I'm 100 percent again in order to increase the session.

Lg Oli
pi***ed off - latex lover Northern Lights
When I drove the first time to Jane, I was a little excited. But after the warm welcome and the first cup of coffee, the excitement was gone. The reception was very friendly and Jane was found to be very open – we went after cup of coffee and a nice conversation then to the point.
Jane spoiled me very much and of course, I enjoyed it very much. The whole ended in a wet end;)
The visit was definitely a lot of fun and was very cool. I will visit Jane again and again!
stepped - foot licking Sl***e Rudolf
Mistress Jane, it really was a pleasure to kiss and lick your great leather boots. Thank you so much. And then you also have the leash and riding crop in your hand … wonderful. […]
After this great experience, I was allowed to visit the Farm of Pleasure more times and serve Mistress Jane. In addition to boring plaster work, the mistress had to be checked again and again in between, the sl***e (I) to shoe licking tasks with lowered pants to serve. […]
The Internet Forum SM Hamburg, I read a personal ad, it will be looking for sl***s. I applied and was invited as a sl***e. In the "farm of pleasure" you can find anything that pleases the heart of a mistress and the sl***es. Delightful rooms at over 300 square meters. In addition to Lady Jane, other ladies were present.

The ladies had dressed super cool and set the scene, the sl***es had to strip naked and have started out first game. Among other things, a male pig per tractor mower was captured by the host, 3 sl***es were led by Lady Jane in the dog leashes "walkies".

Lady Jane, it has given me really great pleasure to have to kiss and lick your boots and great leather. Many many thanks. And then you also had the lead and riding crop in hand … wonderful. Then we had 3 dogs licking sl***e even the boots, heels and soles, just delicious and very demeaning.

Incidentally, the weather was also ordered terrific with 23 degrees. Have you noticed also that I could lick naked little later (with a co*** cage) under the sprinkler, the nylon-feet of the other lady, she rubbed against me and popped my head with your feet in the dirt / mud? Later I was even allowed to enjoy their profane sparkling wine which she gave me the jeans. Again, many thanks for the great afternoon and I would be very happy to do something similar again.

After the terrific experience I was allowed to visit other times the farm of Pleasure and his mistress Jane. Besides boring plaster work, which was controlled by the lady again and again in between, the sl***e had to be (me) to boot leak problems with their pants down to services. Thank you, that you were not with the whip hit my balls really hard, I was a bit afraid, Lady Jane.

Later in the evening was by you, Lady Jane, presented at the front of the webcam while amusing themselves with other chatters. I was treated with the riding crop on my stomach, thighs, buttocks and soles. They opened the penis chastity cage and played at my co*** and balls.

The common small pinwheel used it to my genitals, which was new to me. Also new for me was that you had given me spit in my mouth. It was so beautiful and I would like to experience again. I got braces on my nipples, which I like very much. When I could still cum on your Latex-stockinged feet, and was allowed to lick my own juices, the evening was perfect. Of course I was after I got me clean, again locked away in the co*** cage.

Thanks for the great super nice afternoon. I was very happy, I had repeated my fun and it was a really nice comfortable and of course super horny afternoon.

Thank you so much for this wonderful experience, I look forward to the future.

Your obedient foot licking sl***e Rudolf
dom***ted - sl***e d
The Domina Lady Jane is a real horny woman, I have the time where I was with her, more than comrades […]
In the sessions you can be a more than strict dominatrix, who knows how to lead and take a slave so that the slave is completely delivered.
She is a mature dominatrix and coupled with her experience and rigor makes her a Perfect Domina in many ways. […]
I am a sl***e D., leak-and NS-sl***e of dominatrix Lady Jane. When I met the Domina LadyJane real, I took the chance and went there to her. The directions she sent me were very easy to understand and therefore I arrived on time at her farm.

The estate where she lives is very large and offers a variety of options to "play". When I arrived at her, she greeted me first as normal, it was the first time that I was real with her. Then we have talked and she showed me then my property where I can sleep in the evening.

Domina Lady Jane is a really randy wife, I enjoyed the time where I was with her, more as comrades and am really looking forward to this meeting to be repeated soon and our commitment to strengthen even more.

In the sessions, she is more rigor than dominatrix and knows how to have a sl***e to run and take, so that the slave is delivered entirely hers. She is a mature dominatrix and this coupled with her experience and rigor makes her a perfect dominatrix in many ways. And I'll never forget the time which spent with her.

And each person who has written with the Domina Lady Jane before, chatted, emailed, or has perhaps already called her, take your courage together and meet her real you will become addicted to her!

Furthermore, I would still thank very much to the Domina Lady Jane for the great time I could spend with her and look forward to repeating this giant soon, thank you.

Sincerely and humbly, sl***e D
interviews / tv
My responsibility, my pleasure!
You do not have enough yet?
Some time ago, a TV crew was with me again and would like to take pictures on the subject of domina. They had already interviewed 2 more ladies from southern Germany and then filmed with me in the north. And no, it was not overcooled.
In the media library of RTL2 Episode 1059 I also give insights into my world of special pleasure. (german content)
Note: as this is erotic content, the video can NOT be accessed during the daytime. I myself have no influence on the guidelines of RTL2 and TVNOW!
other women
I often have women here with me who want to get to know BDSM and who also want to try their inclinations. Ask if you can meet one or the other, if you are interested.
my machines
However, I will not now enumerate the old things big, but just briefly repeat the most important thing here:
My F-machine with 10cm stroke of a reasonable manufacturer
is there for you and ready for action. And, I only have a nice essay for men, as you can see: a fleshlight!

So as long as I have electricity, the machine and I hold out. And you???

I still like to use the old army telephone a little modified, but a MyStim has been added and amuses me when I see you dancing.
new design
As you can see, my website has changed, it has become more modern and I would like to share the news with you.
However, it still applies. I'm not a big friend of writing, I prefer to take things directly into my hands. The latest news is the fastest way to get to know me by phone, or even better, face to face!

Lady Jane
Domina
FAQ
Since I am asked questions very often, I would like to answer some here:
I can only answer it for myself, as I do, but not for other ladies.

I designate myself as a landlady, as a game director, educator, who takes over the responsibility of our coexistence.

If you visit me and express wishes, I realize them in my own way. But responsible that the visitors are not harmed.

But to be concrete: it does not belong to you! I've probably formulated it clearly.

So neither tongue, nor fingers, nor any other part of your body will be in me!

Well, I've asked, but no chamber of commerce and industry is taking an exam to Domina, so it does not seem to be a training job. Even if there are many training opportunities, you can not learn it without a passion and, above all, empathy.

Of course, I made myself smart before my acting out of the inclinations. But not as in a teaching profession, but by practice in a studio of my choice. There I learned a lot of tools and, above all, absorbed everything with my eyes.

I'll tell you personally on the phone. I myself do not like hanging price tags or special offers that only ask a person to buy.

Happy to!

Then I take you by the hand so that together we can find out what you like and what you do not like. The conversation must continue during this time. I'll watch you closely and ask you when I realize you're reacting differently.

Of course. I like it extraordinary! Just tell me what you are dreaming about and I will try to realize it, if possible.

At the beginning I still swallowed, because you can be my child at that age. But then came the reflection and I realized that I have no children … so no problem. If you are of legal age, come visit me.

First of all, you are a person who comes to me with his wishes and whom I get to know. But, I can tell you one thing: I have a relationship with every human! You see each other, get to know each other and of course you develop how you relate to each other.

Are you satisfied and are you coming back? Do I remember you the way you remember me? And yes, even if you come back after a long time, the memories come up. Exactly how inwardly I feel sad when I learn that a person I fell asleep has fallen asleep.

I am absolutely near! I like it when I can hug my visitor and tell him how proud I am of him for bearing things for me. And of course I touch my opponent and have no pincers in my fingers.

I'm not so childish!

And when I say that you can worship my butt, then I expect that you can either caress with your hands or your face on my skirt, pants or whatever I wear!

Depending on what you want, you can carry traces of my visit or not. I vary according to desire and the own possibility of trace-free, about "in half an hour is nothing to see", up to 2 days or even longer.

But: the mental traces will stay. You will remember me.

(I had to laugh there)

No, I am not for sale and certainly not selling my soul.

I only offer the things that I enjoy myself and that I master. So there is not much with me, as you can read.

But my attention, my time, my equipment and my know-how are not free of charge. Surely some people dream that they give me their time and make themselves available.

That's right, but life is a give and a take. So what good is it for me to record free visitors, while I can not get my bread out of air and love.

(there came my next laughing fit)

No. I live monogamous and have done so for many years. And: I won't buy a pig in a poke

Not in my eyes. People have different desires and dreams and you can not automatically share them with your partner. Above all, you can not demand that the partner see it the same way as you yourself.

So when visitors come to me and say that their partner considered them to be "mean" when they addressed their preferences, I understand the silence.

You have an inclination, you have a longing and you want to live it out. So all I can say is "do it"!

The heart and the everyday life remain faithful at home.

Yes, I am notorious for not knowing anything about anybody. Of course I do not have the confidentiality of a doctor or lawyer, but purely commercial, I would cut myself into my own leg, if I would blabber anything.

Yes.

It is very unlikely that you will meet his acquaintances here. Because with me is not a thoroughfare where people hang around.

Currently I have neither an active nor a passive woman here. That can change quickly. I will inform you about the news.

In general, all people are welcome to me.

The only restriction is that I'm not a superwoman, so you're weighing more than I can carry, I could have a problem.

Of course, I expand my horizons and learn every day. But I only offer things that I like a) myself and b) which I also master. I just do not like playing games and because I have the responsibility, I just do not play. Your well-being is important to me!

Exactly. I myself can only appreciate that they entrust themselves to me. I respect the fact that you enter with my secret fantasies in my hands and surrender to me. And since only a healthy and satisfied visitor can come back to me, I would be pretty stupid if I hurt him.
discretion
Do you have to write it extra?
Well, I do not think so. But because of the things that have been carried over to me one time or another, I have to mention it!
I grant discretion!
Keep silent about the things that I learn from you and expect that this is of course based on reciprocity! Because I do not have a studio, where a big sign attached to the house, which is my passion …
And that's just as well
Of course, the question of the tribute will come!
But I will personally discuss this with you, if you address me, after all, this is also a question of discretion!
And now use your phone and call me: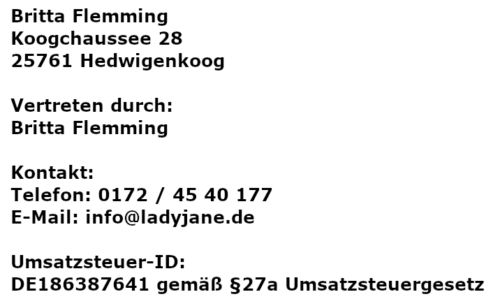 Haftungsausschluss:
Haftung für Inhalte
die Inhalte unserer Seiten wurden mit größter Sorgfalt erstellt, für die Richtigkeit, Vollständigkeit und Aktualität der Inhalte können wir jedoch keine Gewähr übernehmen. Als Dienstanbieter sind wir gemaß § 7 Abs 1 TMG für eigene Inhalte auf diesen Seiten nach den allgemeinen Gesetzen verantwortlich. Nach §§ 8 bis 10 TMG sind wir als Dienstanbieter jedoch nicht verpflichtet, übermittelte oder gespeicherte fremde Informationen zu überwachen oder nach Umständen zu forschen, die auf eine rechtswidrige Tätigkeit hinweisen.
Verpflichtungen zur Entfernung oder Sperrung der Nutzung von Informationen nach dem allgemeinen Gesetzen bleiben hiervon unberührt. Eine diesbezügliche Haftung ist jedoch erst ab dem Zeitpunkt der Kenntnis einer konkreten Rechtsverletzung möglich. Bei Bekanntwerden von entsprechenden Rechtsverletzungen werden wir diese Inhalte umgehend entfernen.
Haftung für Links
Unser Angebot enthält Links zu externen Webseiten Dritter, auf deren Inhalte wir keinen Einfluss haben. Deshalb können wir für diese fremden Inhalte auch keine Gewähr übernehmen. Für die Inhalte der verlinkten Seiten ist stets der jeweilige Anbieter oder Betreiber der Seiten verantwortlich. Die verlinkten Seiten wurden zum Zeitpunkt der Verlinkung auf mögliche Rechtsverstöße überprüft.
Rechtswidrige Inhalte waren zum Zeitpunkt der Verlinkung nicht erkennbar. Eine permanente inhaltliche Kontrolle der verlinkten Seiten ist jedoch ohne konkrete Anhaltspunkte einer Rechtsverletzung nicht zumutbar. Bei Bekanntwerden von Rechtsverletzungen werden wir derartige Links umgehend entfernen.
Urheberrecht
Die durch die Seitenbetreiber erstellten Inhalte und Werke auf diesen Seiten unterliegen dem deutschen Urheberrecht. Die Vervielfältigung, Bearbeitung, Verbreitung und jede Art der Verwertung außerhalb der Grenzen des Urheberrechts bedürfen der schriftlichen Zustimmung des jeweiligen Autors bzw. Erstellers. Downloads und Kopien dieser Seite sind nur für den privaten, nicht kommerziellen Gebrauch gestattet.
Soweit die Inhalte auf dieser Seite nicht vom Betreiber erstellt wurden, werden die Urheberrechte Dritter beachtet. Insbesondere werden Inhalte Dritter als solche gekennzeichnet. Sollten Sie trotzdem auf eine Urheberrechtsverletzung aufmerksam werden, bitten wir um einen entsprechenden Hinweis. Bei Bekanntwerden von Rechtsverletzungen werden wir derartige Inhalte umgehend entfernen.
Cookies
Wenn du unsere Cookies akzeptiert hast, indem du auf "Ja" geklicktest (Einblendung am untern Bildschirmrand), wird der Wert deines Cookies automatisch auf "yes" gesetzt. Hast du auf "Nein" geklickt wurde der Wert automatisch auf "no" geändert.
Quelle: WordPress
Datenschutz
Die Nutzung unserer Webseite ist in der Regel ohne Angabe personenbezogener Daten möglich. Soweit auf unseren Seiten personenbezogene Daten (beispielsweise Name, Anschrift oder EMail-Adressen) erhoben werden, erfolgt dies, soweit möglich, stets auf freiwilliger Basis. Diese Daten werden ohne Ihre ausdrückliche Zustimmung nicht an Dritte weitergegeben.
Wir weisen darauf hin, dass die Datenübertragung im Internet (z.B. bei der Kommunikation per EMail) Sicherheitslücken aufweisen kann. Eine lückenloser Schutz der Daten vor dem Zugriff durch Dritte ist nicht möglich.
Der Nutzung von im Rahmen der Impressungspflicht veröffentlichenten Kontaktdaten durch Dritte zur Übersendung von nicht ausdrücklich angeforderter Werbung und Informationsmaterialien wird hiermit ausdrücklich widersprochen. Die Betreiber der Seiten hehalten sich ausdrücklich rechtliche Schritte im Falle der unverlangten Zusendung von Werbeinformationen, etwa durch Spam-Mails, vor.